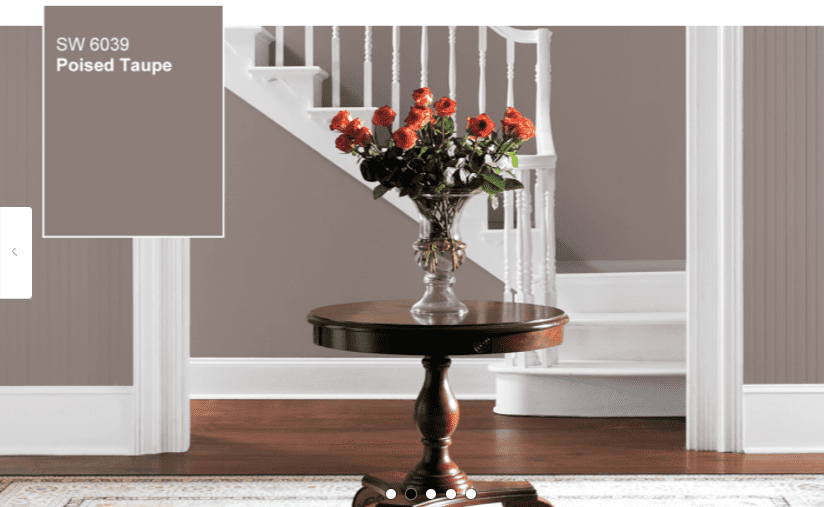 09 Jan

Sherwin Williams 2017 Color of the Year – Poised Taupe

Sherwin-Williams doesn't usually like to play color favorites, but in this case we can't resist. The color we anticipate defining 2017 is Poised Taupe SW 6039 creates a cozy lifestyle and brings a sense of sanctuary into our homes. It diffuses the stresses of the world outside our doors — so much so that we feel restored and in balance when we walk across our threshold.

The Danes have a word to describe this feeling, hygge (pronounced hue-gah), which loosely translates as cozy, or creating a sense of coziness and warmth. The soft glow of candle-light, a toasty drink, and the company of family and friends is certainly hygge, but this feeling comes from creating the right atmosphere.

There is a particular beauty to be admired in homes that are allowed to age gracefully and show the wear and tear of everyday life. Lived-in homes seem to evolve harmoniously with their inhabitants. Every scratch, crack and mark records a story, a memory. The patina of a weathered wood tabletop can reveal the life and laughter of a party or the stain of spilled milk. At a time when perfection can seem like the ideal, a space that celebrates a well-lived life can be a sanctuary.

Our story of taupe is simple. Earthen brown combines with conservative grey and the result is a weathered, woodsy and complex neutral that celebrates the imperfections and authenticity of a well-lived life.