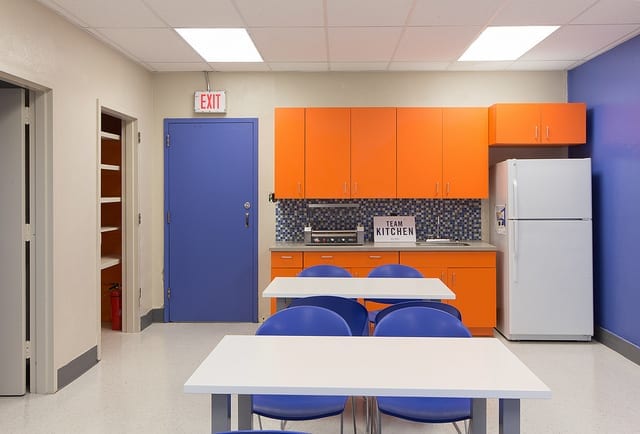 26 Apr

Architects gather to renovate Orlando emergency shelter
The day before AIA Conference on Architecture 2017, design and AEC professionals launched a "blitz build"  to assist the city's homeless community
Orlando's Center for Women and Families provides its patrons with meals, shelter, and a plan for self-sufficiency. And thanks to more than a hundred gathered volunteer architects, product manufacturers, and design professionals, their facilities will be renovated and ready to serve all who pass through their door.
The center was the focus of AEC Cares' projectOrlando, a yearly "blitz build" that takes place 24 hours prior to AIA's three-day conference. The call goes out to every design or AEC professional who came into town a little early: put on a pair of old jeans and spend the day renovating a local community building in need. Organized by ConstructConnect and co-presented by AIA and Hanley Wood, it's the most direct opportunity for conference attendees to give back to the host city.
This year's build was in tandem with Coalition for the Homeless, the largest provider of homeless services in Central Florida. The Coalition requested several much-needed improvements for its Center for Women and Families, one of the few the few emergency shelters in the area that accepts intact families; these included a lobby upgrade, renovation of the family dorm hallways, and an upgrade to the family room.
As always, AEC Cares' yearly project is only as strong as its donors. With the generous help of donors like USG, YKK AP, Panolam, On Center, and others, the volunteer team was able to provide approximately $325,000 worth of much-needed renovations.